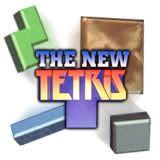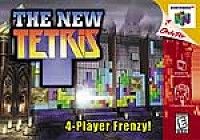 646MB later I've gotten 40 N64 games. And an amazing emulator (Project 64) that runs all of them right from your PC. I couldn't resist and I immediately loaded
The New Tetris
up just to see if it would work....
....Amazing. That familiar menu music started playing. The New Tetris was the one game I never sold back when I booted my N64 to upgrade to GameCube 3 years ago. I have sorely missed it. I still own the cartridge in case I ever got an N64 again or wanted to borrow my nephew's (not a bad idea actually). The multiplayer was amazing, single player engrossing and addictive. I WAS the TetrisMaster. The world of emulation rocks my socks off. All the old hits are here...
Conker's Bad Fur Day
Goldeneye
Banjo Kazooie & Banjo Tooie
Gauntlet Legends
Jet Force Gemini
Legend Of Zelda Ocarina Of Time & Majora's Mask
Paper Mario
Perfect Dark
Mario Part 1, 2 & 3
Tony Hawk's Pro Skater
and Worms Armageddon.
Ahhhh :) Weekend here I come!