I thought this thing was pretty cool.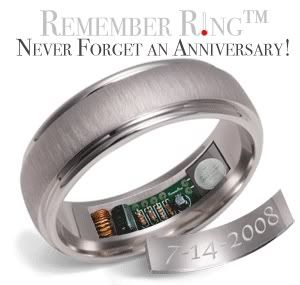 It stores your body heat to always stay charged and warms up to 120 degrees Fahrenheit for 10 seconds, every hour, on the hour, beginning 24 hours before your anniversary. Pretty amusing :P
The Police reference from
this Gizmodo post
had me laughing too. What a good song.