Freezepop, an indie electronic group that I've loved for over 4 years is offering some free song downloads all zipped up pretty for ya.
Snag 'em here
.
I first heard of them way back in a game called
FreQuency
. It was a PS2 game by a company called
Harmonix
. It was a music game where you had "tracks" of music to activate. They came out with a sequel,
Amplitude
. Man were those games fun. The first was more house-esque music, and techno beats. Despite the fact No Doubt was on there it was a remix of Ex-Girlfriend and not that great. Amplitude had amazing artist support hough. POD, Run DMC, Garbage, Weezer, David Bowie, Papa Roach and Blink 182 just to name a few.
Harmonix set their sights on ROCK next and gave us
Guitar Hero
. I haven't had that much fun with a game in ages. You may have seen posts about it in the past, since Guitar Hero 2 drops on the 7th of this month. Needless to say anyone who's played the original is excited. The track list is amazing, and the game is at least 5x as hard.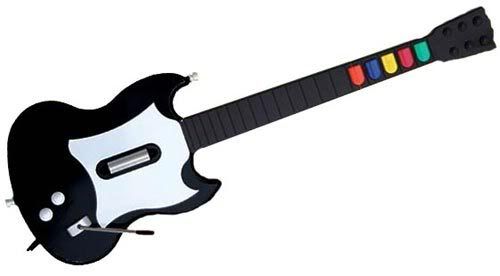 You play with a plastic guitar controller. Chords are held with 5 buttons that are on the frets, each a different color. You "strum" a toggle bar in time with the notes on the screen while holding the correct chord combo. It's a little confusing at first but anyone I've watched play for the first time had the hang of Joan Jett's "I Love Rock And Roll" by the middle of the song. Easy, Medium, Hard and Expert are the difficulty modes. I can only do a few Hards so far. The experts are enough to give one an aneurysm. Take a look.
Freezpop has had songs on every Harmonix game and they've apparently got a close relationship with them. Harmonix has used a lot of indie groups in Guitar Hero 1 and 2, a majority of which are bands of Harmonix employees!
I've gotten into maybe 12 new artists I never knew of. Talk about good exposure for a group.