A sad day indeed. James Kim was found deceased in the Oregon wild yesterday. (
story
)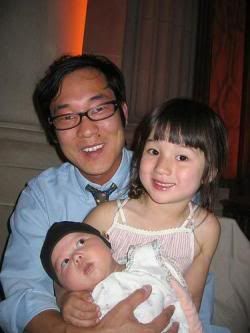 He was one of the technology editors at
CNet.com
. James, his wife Kati and two children were traveling home from Portland, Oregon to San Francisco from Thanksgiving with family. They took a more-remote road and became trapped on the snowy road in a Subaru. They spent 8 days in the wilderness, surviving on running the cars heater, and later on siphoning gas and burning the tires for heat. His wife breastfed the two children (4 and 7 months old). They were found on Monday as a result of a text message their phone received. Edge Wireless in Oregon was able to triangulate their position.
James had set out three days prior, telling his wife he was going to search for help and return by 1pm if he did not find any. The rescue teams had scoured the area and began dropping aid packages with warm clothing, food, and a message from Kim's father. A satellite, which had been rerouted for the sole purpose of the search, began to pick up "hotspots" a day ago. They found a long sleeved shirt, extra pants, and pieces of Oregon map. Presumably James had left these either as "breadcrumbs" for
himself or for rescue searchers. They found him almost a mile from where his family's station wagon was, seperated by a huge cliff ravine. He had traveled almost 8 miles in a circle, though whether this was intentional or because of disorientation is unknown.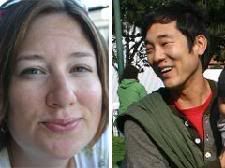 It's a terribly sad story. I've watched and read many of James' reviews on CNet and he was quite a charismatic fellow. A news story I heard earlier put it best, "He made the hard, and at the same time easiest, decision to leave his family in search of help." I hope God gives James all the gadgets he can hope for until his family meets him one day.